So, my house came with fake marble laminate countertops. Turrible. I've been wanting to replace 'em forever, but I've been trying to do as much renovating as I can without going and buying more stuff. I had this idea a while ago, that I could make a mold of my laminate counter tops and get a concrete counter top that had more shape than your usual squared off look. So, I took a 24" chunk and did just that. Made a fiberglass mold.
This one..........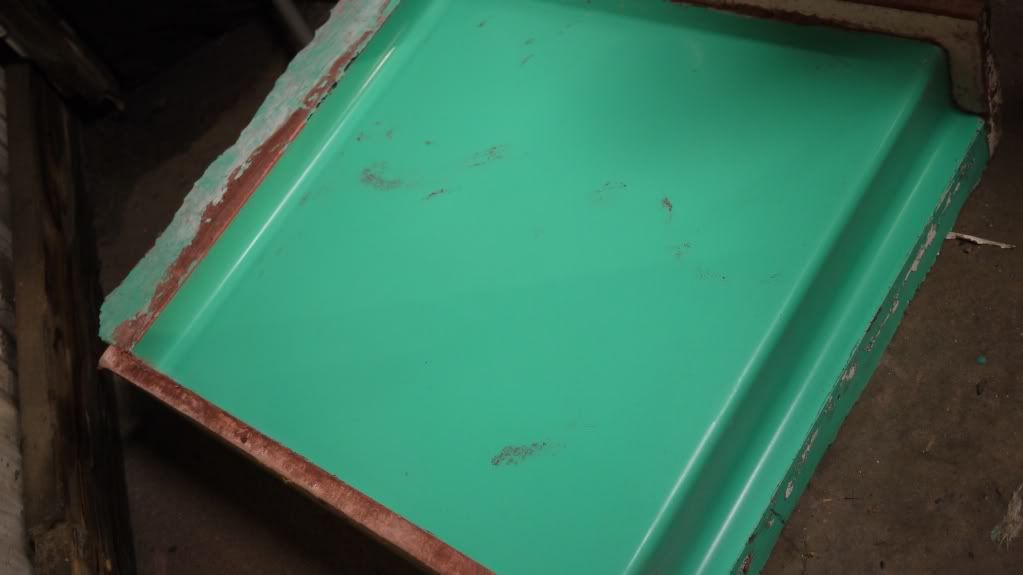 Then I poured a bunch of "tiles" using the mold. This process took a while. Pour one, let it set for four days, let it out of the mold, and pour another. So, I had to take a break because I got injured, but yesterday I got back to it and got a few more of them installed. I'm stoked, each one of these is just about $10 in materials. Not including the mold, I've got less than $50 into this side of the kitchen. I'm thinking I'll grout the seams, and let it be big tiles. I could also fill with a mix of the same concrete, but I think I'd prefer the contrast. It's pretty rustic, but for now, I'm liking it. I've been getting closer to finishing this kitchen. Fence board trim, mini fridge cabinet(more fence boards) and boat rail shelves are all new in this round of projects, pretty much as of November.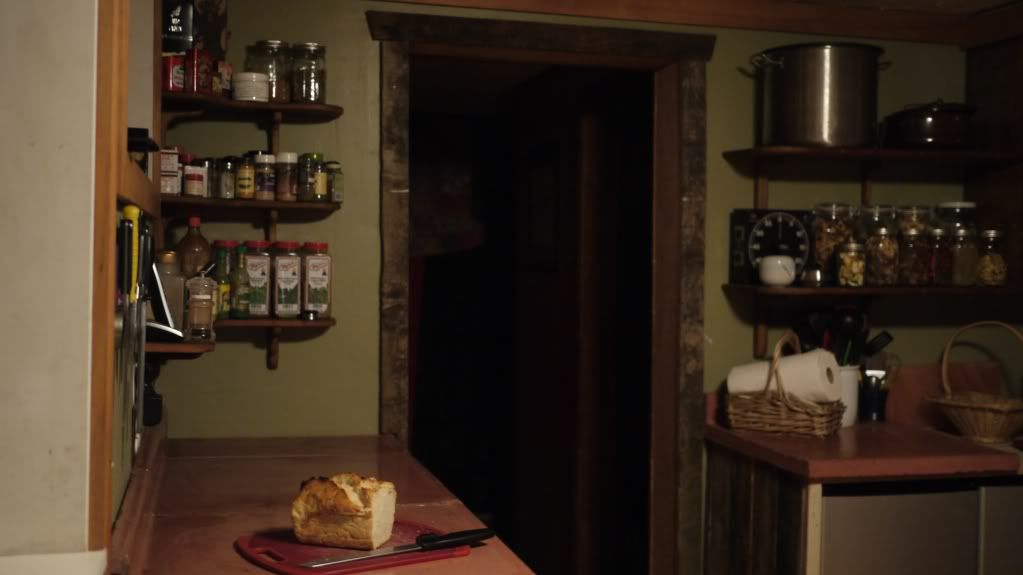 I've been playing with colors and swirls, and more or less vibrating. I figure I can swap 'em out as I figure out what I like best.