Had a long day today planting - what will be the first of several long days planting. I received 350 hybrid hazelnuts as part of a research partnership with Badgersett in MN, and a local genetic stock facility where Badgersett grows and selects their stock from. Got all 350 in the ground today, with another 650 on the way. These 350 went into 5 350 ft. rows, spaced 5' apart in row, and rows spaced 15' apart (three passes with my 5' woods mower). All planted by hand by yours truly. Phew! I'm wooped!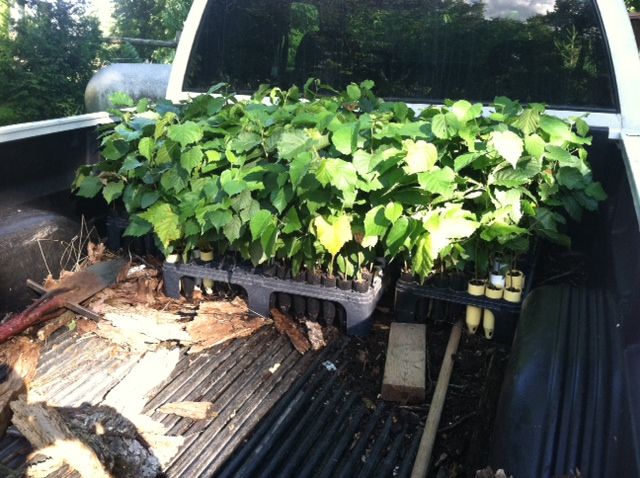 Sorry, it's kinda hard to see the rows. Ended up being one row of nut size 1, two rows of nut size 17, and two rows of nut size 21.
Lots more news to update, coming soon!