Finally have some internet again and can share some photos. Here's the latest project I've been working on. This is my first year overwintering larger livestock and I'm totally dreading keeping them fed and watered over the winter. I have to buy feed and I'll be damned if I'm plugging in a heated waterer or buying propane for it.
I found this idea on the builditsolar site and modified it for my goats. Apparently it has been used in Minnesota, Canada, and yes, even Northern Illinois so I'm keeping my fingers crossed.
Pretty much just a superinsulated box built around your stock tank with a lid and small hole for access. One side is left open and covered with solar glazing (and pointed south, of course). Since I built my building with a solar envelope design I"ve got the perfect location for this thing and hoping it works well. I kept the size small enough that I can replentish it every day or two which should also protect it from freezing.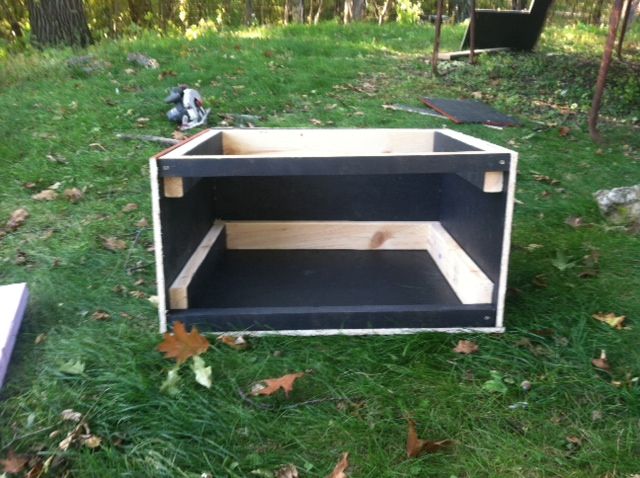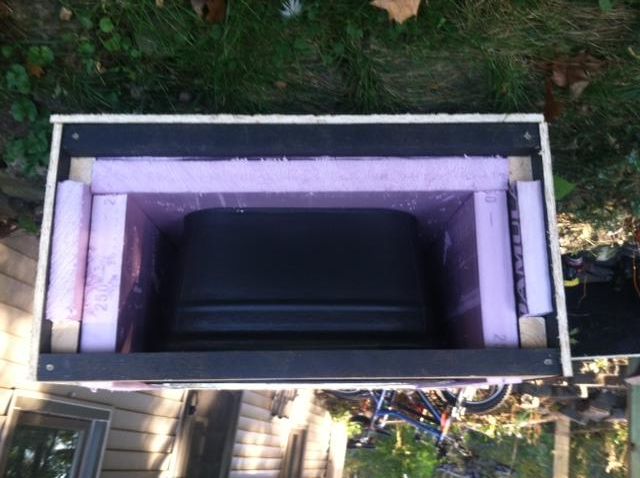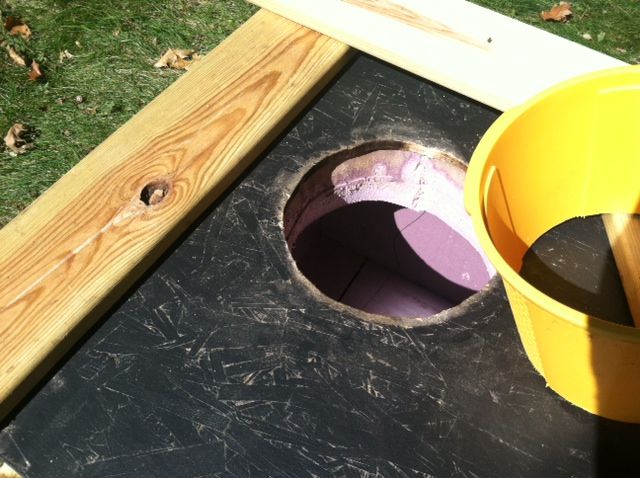 During testing I stuck a thermometer in the inner chamber and it was sitting at 120*F that day. The outside temp was 50*F, for a net gain of 70*F. Pretty good. We'll see how that heats water when it's -10.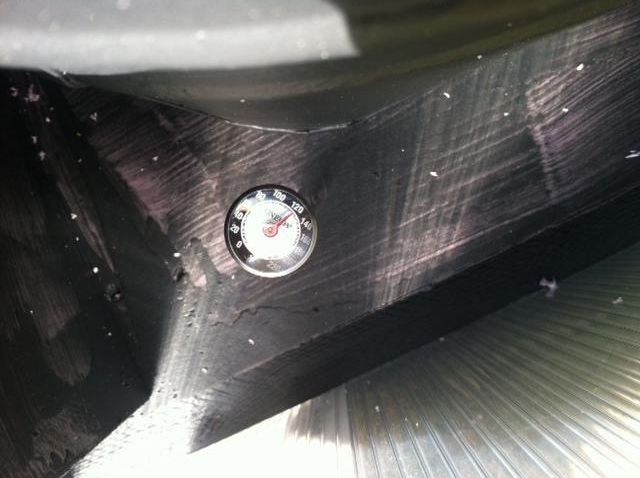 And here's the finished product (with wet paint):
I tried to keep the hole closest to the back corner so they can reach down in. There is 4" of insulation all the way around so even with full water, they have quite a reach to get down in there.
I salvaged what I could for this project but did incur some costs:
$8.97 Gallon of flat black paint
$9.49 1/4 sheet of 6mm solar glazing
$5.76 2 2x4x8'
$14.49 1/2 sheet of 2" R-10 Foamboard
$9.74 1/2 sheet of 1 1/2" R-7 Foamboard
$9.65 1 sheet of 1/2" OSB
_________________________
Total cost: $58.10
I had a galvanized stock tank, the old yellow plastic flower pot, and some treated 1x6 decking laying around. Obviously, the only thing that needs to be black is the inside of the heat chamber and front side of the stock tank, but I did the math and the gallon of paint was way cheaper than buying by the quart so the whole thing ended up being black. It won't hurt anything, and besides, black is cool anyway.