Towards the end of hot burning I saw some black smoke. I was hoping it was from the galvanized P-channel or parts of the patio heater, it had a sulphur like smell.
I looked in the base of the riser today.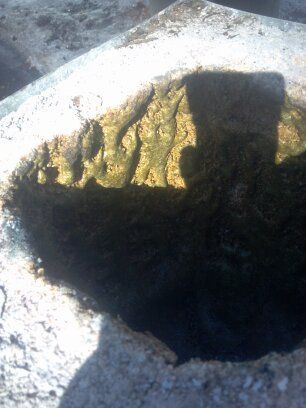 Bummer, A little or a lot over the maximum service limit. What remains is hard so I'll keep using it for fun. It has lost the proper dimensions but I'm OK with that.
Bottom line is the base of the riser gets over 1600F for sure.