I've been fighting rough ground and invasive species for over a decade now, both at my own place and at work. I took off with this endeavor of using goats to do the work for me. It's not a new concept but I needed to know for myself how it worked before encouraging other people to do it or offering a service to others.
Many people ask me, "why do you have goats?" I don't drink milk and I don't need to be milking something. Well, my land is just good goat habitat, and not good for much else in the way of livestock. Plain and simple: goats flourish here.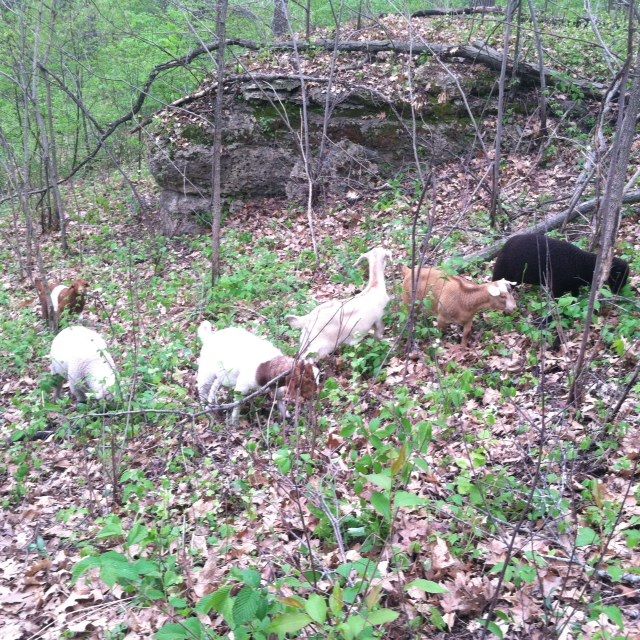 In my first real experiment, I turned yearlings (4 goats, 2 sheep) out on a 1/2 acre paddock for seven days. Look at one side of the fence, then the other... that's kind of a before and after:
It's pretty amazing for 7 days. Not to mention they're still small so they can't knock some of the bigger brush/smaller trees over.
I spent way too much time building a fence for them, too. I've switched to poly mesh electric portable. I picked up 1300 feet on the Craigslist for $50 and I hope to never drive another metal post again. So the plan is, once I get my place cleaned up people will pay me to put my goats on their place to clean up their place. I don't pay for feed, people pay me for service, then I eat the workers. What could be better? Goat biryani, anyone?