I haven't seen anything on this board regarding Jacob Mittleider's method of gardening, so I decided to give it a go using raised beds employing a growing medium of sawdust and sand mixture. The idea is to provide trace minerals to the plants that they require and provide water to the roots only. I cleared out a 20x20 area and started building...
I saw this idea on youtube and got excited: I thought it would be nice to contain the raised beds inside a hoop house, but as usual I got super excited and jumped the gun. My hoops aren't even squared up yet and I already have stuff planted in here which I'll now need to work around when I finish the greenhouse! Heck I already planted broccoli, onions, garlic, tomatoes, potatoes, 2 blueberry bushes (hard to grow here), green peppers, cucumbers and more. I draped 6 mil plastic over the structure and need to start fastening it down but I do have enough up to make it usable. I hope we don't have any high winds!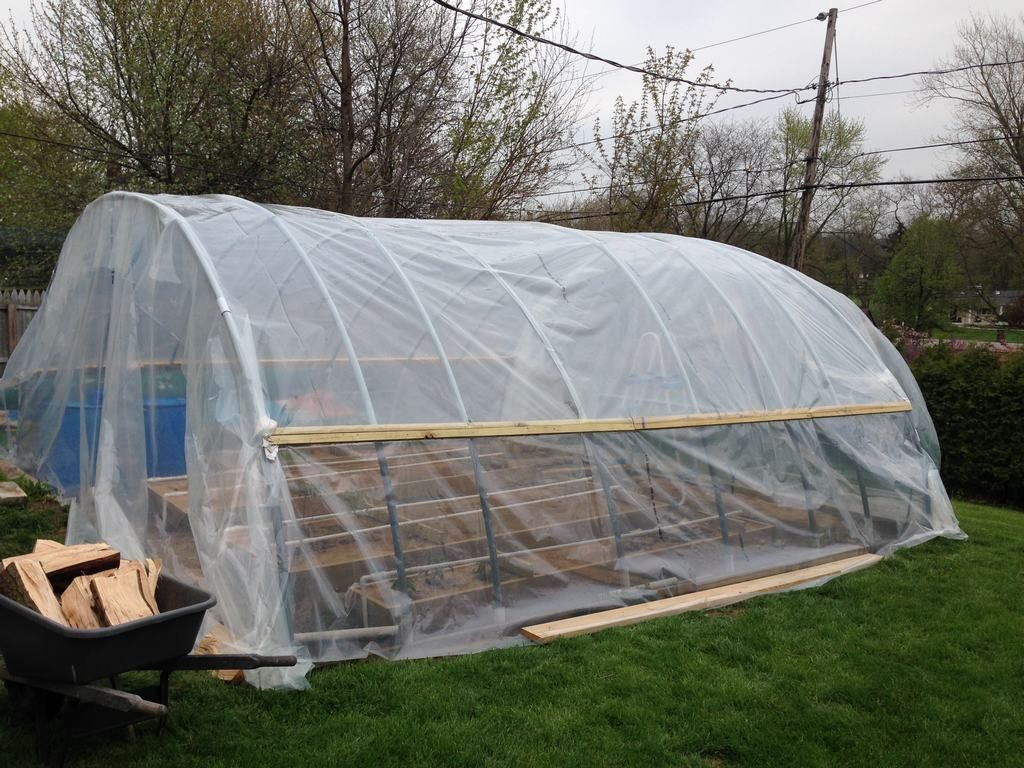 Anyway, the idea is to feed the plants weekly a special mix of minerals and water the plants each day via structure of PVC plumbing which will eventually be fed via rainwater from the roof. The sides from the ground up 4 foot to the horizontal boards have a run of screen. I'll be able to pull up the plastic over these areas to let the house breathe on those hot days.
I also have a couple of drums that I'll fill with water to use as thermal mass on those cold nights. I built a solar thermal collector a couple of years ago which I never utilized so I'll use that to heat the water in the barrels. I also have a little water heater that I'll install in one of the barrels. I'll blow off excess solar into this hydronic heater when my battery bank is full.
Just thought I'd share my scratching in the dirt... Errrr... sawdust and sand. Let me know if you've tried the Mittleider method and how it performed for you.